I'm an amateur harpist who plays the harp for fun. I sometimes play at Farmer's Market, small groups, and the community bistro as well as play at the Senior Citizen's Center. Otherwise I just play for myself.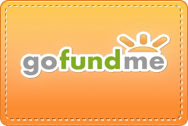 Help Me Afford A Concert Grand Harp of My Very Own
Hello, my name is Sherry Konkus and I'm known as the Owosso Harpist who's 40 years old and born with high functioning autism. I have an inspiring story to tell you about my struggle to own and play the pedal harp, the one and only instrument I'll ever love to have, to own, and to cherish forever. It is my hope and prayer that those who will read this article will be touched and inspired to help fulfill my lifelong dream by what I'm going tell you about in this article.
Comments
Comments
Comments
Comments
Comments
Comments
Comments
Comments
Comments
Comments
blog comments powered by

Disqus